Always Pawsitive Dog Training
Pawsitively lasting results for dogs and their people!
Do you love your dog but not his behavior?
Does your dog do things that frustrate or embarrass you?
Do you struggle with getting your dog to listen?
Imagine a dog who pays attention and LISTENS to you at all times, behaves even when guests are visiting, doesn't jump, bark like crazy or pull on the leash, and comes every time you call! YES, this can be your dog!
If you have reached the end of the leash with your dog's behavior and need resolution fast, CALL US NOW! (919)457-7956
Are you ready to start down the path towards a well-mannered dog?
---
Dog issues getting you down? Does your dog drag you along on walks? Has he stopped listening when you call? Does he embarrass you by jumping on guests and making a general nuisance of himself? You just want your dog to be happy, relaxed and well-behaved, the way you know he can be. Help your dog develop calmness, confidence, great manners and reliability. We believe having a well ­mannered dog can add fulfillment and enrich your life while sharing more in your daily activities.
Always Pawsitive Dog Training Durham NC offers private training lessons to help you enjoy the dog you have always wanted! We specialize in everyday obedience, manners, and puppy training. You will have a certified dog trainer on hand to help you develop a common language that will allow you to communicate effectively with your dog and get you that much needed relief from the problems that are adding unnecessary stress to your life. Teach manners and build a strong bond through science- based, force-free training methods that will give you the results you want and leave your dog wagging for more!
---
Teach your dog Manners and Obedience (Sit, Stay, Down, Come, Leave It, Place, Leash walking, Polite greetings)
Start off right with Puppy Training (Crate and Potty Training, Nipping, Chewing, Socialization)
Resolve Unwanted Behavior (Pulling on Leash, Jumping, Hyper Activity, Anxiety, Barking, Digging)
Convenience of lessons in your home and neighborhood
Individualized training programs to meet your goals
Written training guides to ensure your success
If you're looking for Dog Training help in the RTP area, we can help you eliminate unwanted behaviors and establish a healthy, stress free friendship using fun, easy techniques that work with ANY dog.
Contact us now to schedule a FREE PHONE CONSULTATION (919)457-7956 alwayspawsitivedogtraining@gmail.com
Dog Training Durham NC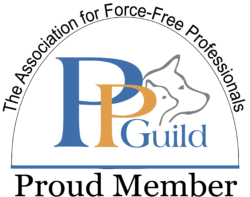 Always Pawsitive Dog Training – Located just south of Durham, serving Durham, Wake, and surrounding counties
Dog Training Services in Durham, Chapel Hill, Carrboro, Cary, Morrisville, Raleigh, and surrounding areas